Who are we? 
Our Mercury Team Lawyers Marbella is accredited by the relevant bar associations, offering a complete service to both individuals and companies.
Meet the Mercury Team Lawyers in Marbella
Our Team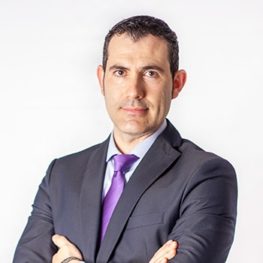 Cecilio Sánchez
FOUNDING PARTNER OF THE LAW FIRM MERCURY LAWYERS IN MARBELLA
Member of the Bar Association of Malaga, he has a Master's Degree in Business Administration (MBA), a Master's Degree in International Trade. Also, he has a Master's Degree in access to the Legal Profession and extensive training and experience in financial, tax and accounting matters.
Before founding the firm, Cecilio acquired extensive legal experience, working in the legal and procedural department of different international law firms in Marbella and the Costa del Sol. He has also worked in different companies in various sectors, such as renewable energies, real estate promotion and hotel promotion, allowing him to acquire a wide knowledge in matters related to real estate, urban, commercial, inheritance, financial and tax matters, as well as quantity claims and civil and criminal procedures.
Cecilio also regularly advises national and non-resident companies on commercial and corporate matters, and on the preparation and negotiation of agreements and contracts.
He is currently part of the team of legal aid barristers of the Malaga Bar Association.
Languages: Spanish, English and Italian.
Gregor Wanke
FOUNDING PARTNER OF THE LAW FIRM MERCURY LAWYERS IN MARBELLA
Founding partner of the Law Firm Mercury Lawyers in Marbella and registered lawyer with the Bar Association of Malaga.
Born in Munich, Germany, and graduated in Law by the University of Malaga, Gregor has extensive legal experience in Spain in the areas of civil, procedural, tax, commercial, real estate law, community of owners, contract law, urban planning, inheritance, and labour law. He holds a Master in Law by the University of Malaga and has attended numerous seminars in various fields of law and conferences related to the legal profession. He has also extensive experience in advising international clients, both residents and non-residents in Spain, and offers professional knowledge of legal issues in various languages. He is expert in real estate law, especially in buying and selling real estates, renting property, drafting contracts, as well as in obtaining the "Golden Visa" for real estate investors.
Languages: Spanish, German and English.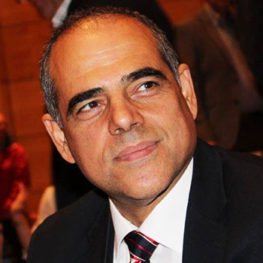 Manuel Zamora
COLLABORATING LAWYER
Manolo is a collaborating lawyer of the Law Firm Mercury Lawyers Marbella . He has been a lawyer since November 2009. In addition to having a Master's Degree in Access to the Legal Profession. He is a Mediation specialist and is accredited by the Complutense University of Madrid with an honourable mention in his third year.
He has worked on Legal Aid cases of the General Council of the Legal Profession (Consejo General de Abogacia) because of his commitment to helping those who may not have sufficient funds to defend themselves. Since 2012, he has intervened in matters exclusively as a Mediator, being registered in the Registry of Mediators of the Ministry of Justice since April 2014. He is also a consultant-trainer in new technologies for different national and international public governments, knowing the systems of procedural management of the different jurisdictions and economic management of the most modern computer systems in which these applications are enabled.
Manolo prepares content and issues reports on different regulatory developments in different public government projects.
Languages: Spanish and English.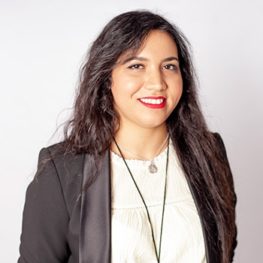 Laila Essaguir
COLLABORATING LAWYER
She is a collaborating lawyer at Mercury Lawyers in Marbella. She started in the professional legal world while completing her Law degree, working in a law firm in the Costa del Sol with more than 25 years of experience, which gave her the opportunity to acquire learning and professional experience for three years before joining the Bar Association of Málaga. This experience and knowledge has allowed her to learn how to offer complete advice to clients. Laila manages the areas of Civil Law (family, inheritance, contracts, abusive bank clauses in mortgages, leases, and real estate), Criminal Law (trials for minor offences, speedy trials, domestic violence) and Administrative Law (especially immigration, claims for government liability). She offers effective assistance both in the resolution and extrajudicial processing of cases, as well as in the management and defence of legal proceedings, with extensive experience in defending the interests of clients in lawsuits.
Languages: Spanish, Arabic, English and French.
Anna Alesina
COLLABORATING LAWYER
She is a collaborating lawyer of the Law Firm Mercury Lawyers in Marbella. Member of the Bar Association of Málaga. Anna has a Master's Degree in International Commercial Law from the University of Manchester. She has extensive experience in legal advice on civil and family law, immigration, obtaining golden visa, real estate law, as well as inheritance issues.
Anna has regularly participated in the drafting of contracts in different business lines, in particular, acquisitions and sales of companies, as well as in real estate transactions, not only in Marbella but also throughout Spain. She has intervened in numerous property transfer operations, construction contracts and lease agreements. She is also a lawyer with extensive experience in commercial transactions. Also in the field of horizontal property (Propiedad horizontal) and tax advice, and in compliance with regulations applicable to the prevention of money laundering.
Languages: Spanish, English and Russian.
Andrew Naylor
COLLABORATING ENGLISH SOLICITOR
Andrew is an English solicitor who trained in banking, corporate and project finance in a 'Magic Circle' City law firm. He has held a number of positions including Finance Counsel at Eurotunnel, where he was responsible for financing the Channel Tunnel between England and France as well as Finance Counsel to the Elf Aquitaine (now Total) group of companies where he gained international oil and gas experience. He has also worked as an investment banker with a major Swiss Bank and has been CEO of an advisory firm specialising in international infrastructure such as power stations, oil and gas pipeline and oil refineries. He has also worked on financing projects in the water sector and was involved in the Omdurman Water Treatment plant in Sudan as well as acting a part time General Counsel to a renewable energy company developing solar panels on islands in Lake Victoria in Uganda and Lake Kivu in the DRC.
Andrew is an international lawyer with many years' experience in corporate and commercial work. His experience covers M&A, Joint Ventures and commercial contracts.He has worked on world class transactions for a number of high-profile international companies and understands the cultural differences that are an important part of successfully closing international transactions.
Languages: English, French and German.
Let us know your case
We will assign the lawyer of our team with the most appropriate profile